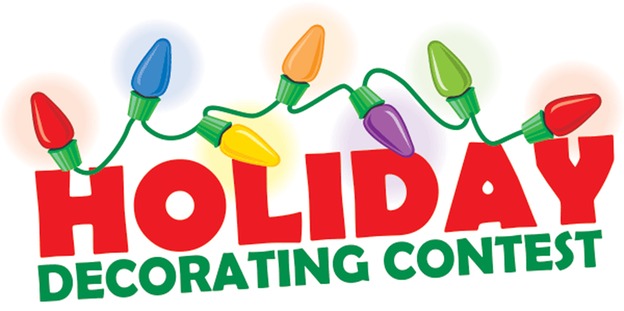 Calling all ROCA residents, it is time to deck the halls and embellish your house with light and decorations galore, for the most wonderful time of the year is just around the corner.  This magical event will take place on December 14th.  Our judges will be cruising the neighborhood, admiring the festive displays, and selecting the most enchanting and imaginative decorations.  The winners in each category will be recognized for their outstanding efforts and awarded a gift card along with a sign of recognition that will be placed in their yard
 for all to see. In the spirit of fairness and to give everyone an opportunity to shine, if you were a winner in a specific category last year, you are not eligible to win in that same category this year.  However, you will be able to win in a different category.  This year, we have come up with exciting categories that promise to spark your holiday spirit and make the competition even more spirited: 
Best of Show – all-around favorite (just one winner)
Merry & Bright – best use of lights (1st& 2nd place)
Most Creative – best themes and/or characters (1 & 2ndplace)
Incredible Inflatables – the name says it all (1st& 2nd place)
Best Entry / Front Door (1st& 2nd place)
So start planning and get ready to make Royal Oaks shine brighter than ever this holiday season.  Deck the halls and let the Christmas magic begin!



Get ready to spread the holiday cheer because Santa Claus is coming to town – specifically, to our beautiful Royal Oaks neighborhood!  We are excited to announce that this year, Santa will be making a special appearance in our community to greet all the boys and girls of Royal Oaks.  This festive event will provide a fantastic opportunity for your little ones to catch a glimpse of Santa and even snap a memorable photo with him.  Once the timing of this event is finalized, we will be sharing more details so stay tuned. HO-HO-HO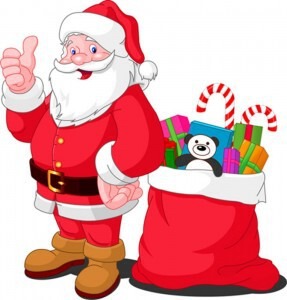 Dues Increase
During the May 17th Board Meeting, the members of the board voted to increase the annual 2024 ROCA dues from $45.00 to $55.00 (as stated in the ROCA Deed Restrictions Article II, Item III.4).  This increase marks the first dues amount increase in eight years, with the previous increase occurring in 2016.  The purpose of this increase is to generate additional funds for various neighborhood improvements, including the installation of new esplanade markers and lighting, operational needs along with implementing other enhancements.  If you should have any questions or concerns, please contact the Board at [email protected].



DATES FOR 2023 GENERAL & BOARD MEETINGS
General Meeting - two times per year
     February 21, 2023 - 7:00 pm - Fair Haven Methodist Church, Fellowship Hall (1330 Gessner)
     September 19, 2023 - 7:00 pm - Fair Haven Methodist Church, Trinity Center

Board Meetings (held at least once a quarter)
January 23rd - 7:00 pm - 1623 Imperial Crown Dr.

     March  20th - 7:00 pm - 1623 Imperial Crown Dr. 
     May 17th - 7:00 pm - 1623 Imperial Crown Dr.   
 August 16th - 7:00 pm - 1623 Imperial Crown Dr. 

October 26th-7:00 pm - 1623 Imperial Crown Dr.Appeal &  Board Meeting
     September 5th - 7:00 pm - 1623 Imperial Crown Dr.
Royal Oaks Civic Association, Inc. (ROCA) represents a community of 351 residences in the Spring Branch area of Houston. We are comprised of homes built in the late 1950's / early 1960's with a compelling canopy of mature trees north of I-10 and inside Beltway 8. The civic association exists to preserve and maintain the integrity of Royal Oaks.
If you are a ROCA lot owner and/or resident, please register with this, our official website, under the link in the right panel listed "Not a Member Yet?". By registering you will be placed on our ROCA email distribution for the latest ROCA news.  When registering, your home address is preset for you to list your ROCA address in 77043.  If you have a different mailing address or live outside of ROCA, please also list this information under the "Alternative Mailing Info" entry.
Thanks for your great ROCA support and spirit!

Please Contact Us!
Royal Oaks Civic Association, Inc. (ROCA)
1623 Imperial Crown Drive
Houston, Texas 77043
[email protected]
 

Our Current ROCA Board:



For Title Transfer and/or Resale Certificate information, please contact our ROCA Treasurer as listed above.  Fees include:  Title Transfer fee - $200.00, Resale Certificate - $200.00.


ROCA 2023 Dues Campaign is kicking off in January 2023.  For additional information click on the "Dues" tab on ROCA website. Please fee free to contact ROCA Treasurer, Erika Horan if you should have any questions. ([email protected] or 1750 Maux, Houston TX 77043)