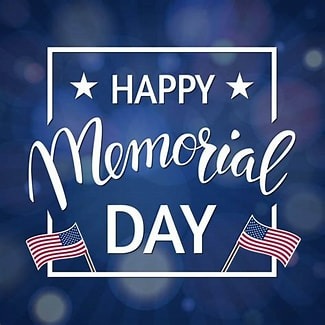 MEMORIAL DAY WEEKEND - FLY YOUR FLAGS
As we kick off the summer by spending time with your family and friends over Memorial Day weekend, please remember to honor the sacrifices of our country's fallen heroes.  ROCA provides each resident with an American flag so please don't forget to fly your flag at curbside this coming weekend.  It is such a beautiful sight to see the streets of Royal Oaks lined with American flags.  If your flag is torn or tattered, please respond to this email requesting a replacement.


DATES FOR 2023 GENERAL & BOARD MEETINGS
General Meeting - two times per year
     February 21, 2023 - 7:00 pm - Fair Haven Methodist Church, Fellowship Hall (1330 Gessner)
     September 2023 - 7:00 pm - date and location TBD
Board Meetings (at least once a quarter)
January 23rd - 7:00 pm - 1623 Imperial Crown Dr.

     March  20th - 7:00 pm - 1623 Imperial Crown Dr. 
     May 17th - 7:00 pm - 1623 Imperial Crown Dr.
Royal Oaks Civic Association, Inc. (ROCA) represents a community of 351 residences in the Spring Branch area of Houston. We are comprised of homes built in the late 1950's / early 1960's with a compelling canopy of mature trees north of I-10 and inside Beltway 8. The civic association exists to preserve and maintain the integrity of Royal Oaks.
If you are a ROCA lot owner and/or resident, please register with this, our official website, under the link in the right panel listed "Not a Member Yet?". By registering you will be placed on our ROCA email distribution for the latest ROCA news.  When registering, your home address is preset for you to list your ROCA address in 77043.  If you have a different mailing address or live outside of ROCA, please also list this information under the "Alternative Mailing Info" entry.
Thanks for your great ROCA support and spirit!

Please Contact Us!
Royal Oaks Civic Association, Inc. (ROCA)
1623 Imperial Crown Drive
Houston, Texas 77043
[email protected]
 

Our Current ROCA Board:



For Title Transfer and/or Resale Certificate information, please contact our ROCA Treasurer as listed above.  Fees include:  Title Transfer fee - $200.00, Resale Certificate - $100.00.


ROCA 2023 Dues Campaign is kicking off in January 2023.  For additional information click on the "Dues" tab on ROCA website. Please fee free to contact ROCA Treasurer, Erika Horan if you should have any questions. ([email protected] or 1750 Maux, Houston TX 77043)