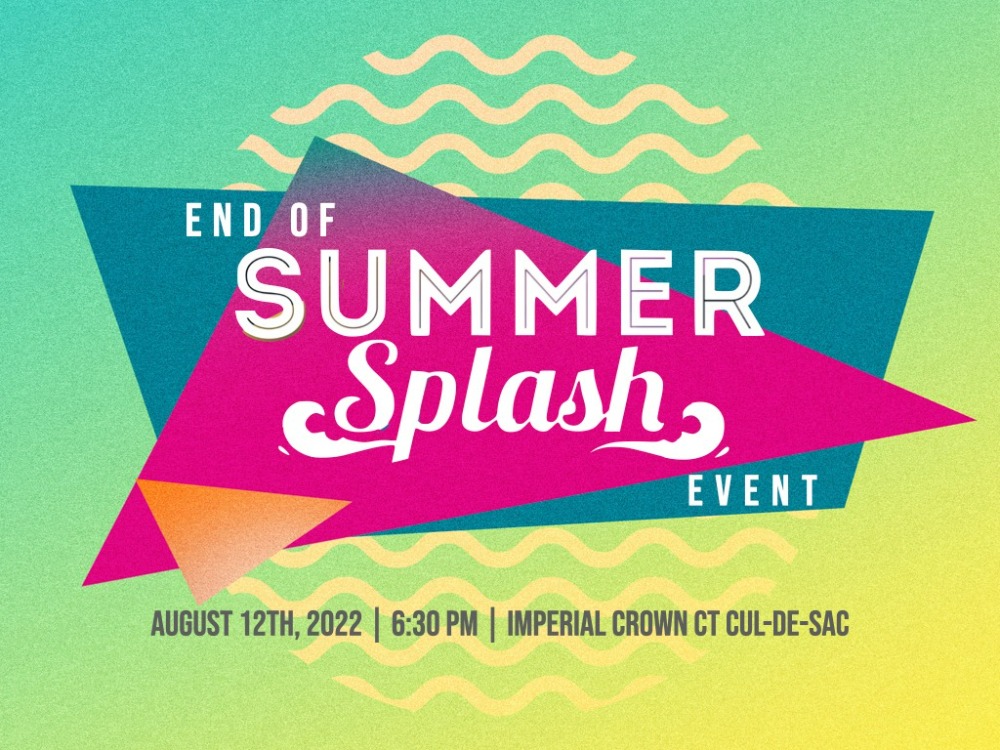 Let's end the summer together. We are having our "End of Summer Splash Event" on Friday, August 12th at 6:30 pm. The event will be held at the Imperial Crown Court cul-de-sac.
We are going to have a water slide, hamburgers, and cool summer treats for everyone! So come prepared to eat dinner with us, cool off with a summer treat, get splashed, and meet some neighbors.
Hope to see everyone there.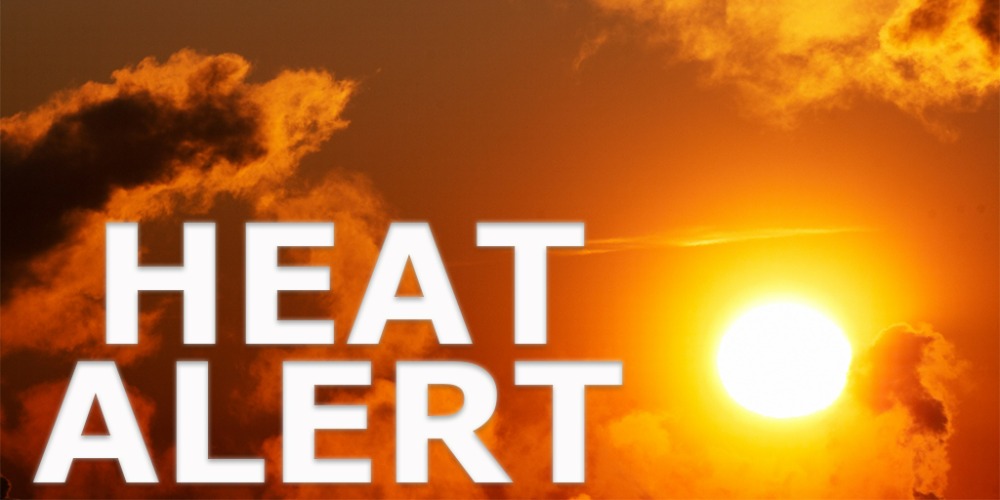 Asking all ROCA residents to stay safe during the current heat conditions Houston is now experiencing.  Houston has already hit a July record high of 105 degrees on the 10th. 


*    Stay hydrated and drink plenty of fluids
*    Stay indoors and if you must go outside, do so early in the mornings and stay in the shade.
*    Wear loose-fitting, light-weight clothing
*    Watch for signs of heat illness, including heat cramps, exhaustion, and stroke.
*    Check on the well-being of family, friends and neighbors.
*    Make sure your pets are safe and out of the sun.
*    The Houston Mayor has requested all residents to conserve energy from 2:00 pm - 8:00 pm in case power gride fails during extreme heat.


Dates for 2022 General & Board Meetings
General Meeting - two times per year
     February 22, 2022 - 6:30 pm - Fair Haven Methodist Church
     September 20, 2022 - 7:00 pm - Location TBD
Board Meetings (at least once a quarter)
     January 27 - 6:30 pm - 1623 Imperial Crown Dr.
     March 29 - 7:00 pm - 1623 Imperial Crown Dr.
     May 17 - 7:00 pm - 1623 Imperial Crown Dr.
     August 16 - 7:00 pm - 1623 Imperial Crown Dr.
     October 18 - (Tentative)

Royal Oaks Civic Association, Inc. (ROCA) represents a community of 351 residences in the Spring Branch area of Houston. We are comprised of homes built in the late 1950's / early 1960's with a compelling canopy of mature trees north of I-10 and inside Beltway 8. The civic association exists to preserve and maintain the integrity of Royal Oaks.
If you are a ROCA lot owner and/or resident, please register with this, our official website, under the link in the right panel listed "Not a Member Yet?". By registering you will be placed on our ROCA email distribution for the latest ROCA news.  When registering, your home address is preset for you to list your ROCA address in 77043.  If you have a different mailing address or live outside of ROCA, please also list this information under the "Alternative Mailing Info" entry.
Thanks for your great ROCA support and spirit!

Please Contact Us!
Royal Oaks Civic Association, Inc. (ROCA)
1623 Imperial Crown Drive
Houston, Texas 77043
[email protected]
 

Our Current ROCA Board:



For Title Transfer and/or Resale Certificate information, please contact our ROCA Treasurer as listed above.  Fees incude:  Title Transfer fee - $200.00, Resale Certificate - $100.00.


ROCA 2022 Dues Campaign is kicking off in January 2022.  For additional information click on the "Dues" tab on ROCA website. Please fee free to contact ROCA Treasurer, Erika Horan if you should have any questions. ([email protected] or 1750 Maux, Houston TX 77043)