UPCOMING ROCA EVENTS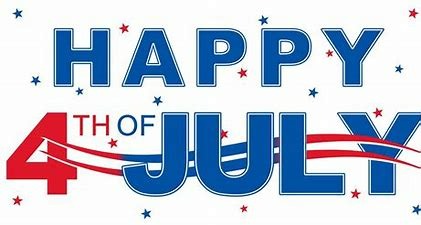 FLY YOUR FLAG OVER JULY 4TH WEEKEND
The Declaration of Independence was adopted on July 4th, 1776 and thus, AMERICA WAS BORN.  We celebrate America's birthday with festivals, parades, barbecues and other festive activities.  Plan to fly your flag all weekend long and even if you are out-of-town for the weekend, go ahead and display your American flag before you leave.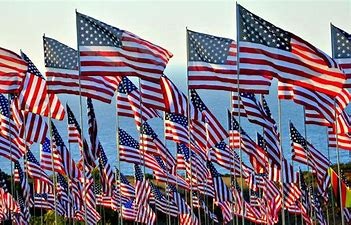 COMMUNITY JULY 4TH CELEBRATION AT NOB HILL PARK
Royal Oaks and Shadow Oaks will host a family-friendly Community Fourth of July Celebration on Monday, July 4th, starting at 9:45 am!  For the parade, get your best red, white and blue decor and jazz up your bike, wagon, stroller or scooter with prizes for best decorated/most patriotic bikes/trikes/wagons. We will have hot dogs, snow cones, popcorn, watermelon, face painting along with so much more.  We hope to see everyone on the 4th!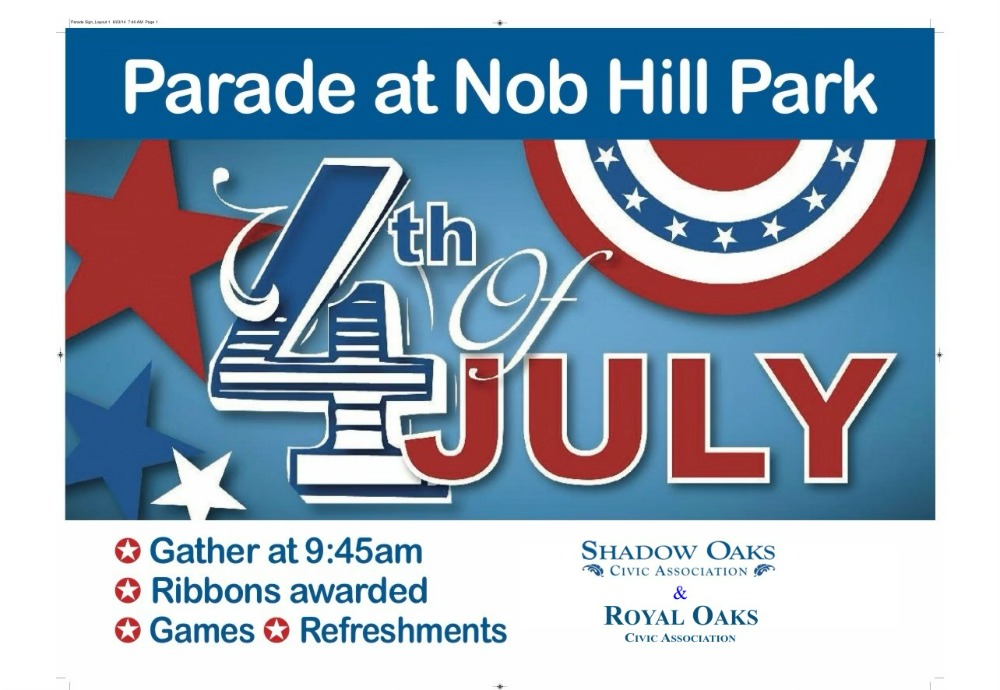 Dates for 2022 General & Board Meetings
General Meeting - two times per year
     February 22, 2022 - 6:30 pm - Fair Haven Methodist Church
     September 20, 2022 - 7:00 pm - Location TBD
Board Meetings (at least once a quarter)
     January 27 - 6:30 pm - 1623 Imperial Crown Dr.
     March 29 - 7:00 pm - 1623 Imperial Crown Dr.
     May 17 - 7:00 pm - 1623 Imperial Crown Dr.
     August 16 - 7:00 pm - (Tentative)
     October 18 - (Tentative)

Royal Oaks Civic Association, Inc. (ROCA) represents a community of 351 residences in the Spring Branch area of Houston. We are comprised of homes built in the late 1950's / early 1960's with a compelling canopy of mature trees north of I-10 and inside Beltway 8. The civic association exists to preserve and maintain the integrity of Royal Oaks.
If you are a ROCA lot owner and/or resident, please register with this, our official website, under the link in the right panel listed "Not a Member Yet?". By registering you will be placed on our ROCA email distribution for the latest ROCA news.  When registering, your home address is preset for you to list your ROCA address in 77043.  If you have a different mailing address or live outside of ROCA, please also list this information under the "Alternative Mailing Info" entry.
Thanks for your great ROCA support and spirit!

Please Contact Us!
Royal Oaks Civic Association, Inc. (ROCA)
1623 Imperial Crown Drive
Houston, Texas 77043
[email protected]
 

Our Current ROCA Board:



For Title Transfer and/or Resale Certificate information, please contact our ROCA Treasurer as listed above.  Fees incude:  Title Transfer fee - $200.00, Resale Certificate - $100.00.


ROCA 2022 Dues Campaign is kicking off in January 2022.  For additional information click on the "Dues" tab on ROCA website. Please fee free to contact ROCA Treasurer, Erika Horan if you should have any questions. ([email protected] or 1750 Maux, Houston TX 77043)